OPPORTUNITY
Our client is a seasoned trader, an international broker, a manager of the collection/marketing of an OS or a purchasing manager of an industrial company. His objective is to optimize his position and to be able to easily report it to his hierarchy, his teams or to his customers.

SOLUTION
We met several times with our client to establish with him and his teams all of his needs. We set him up with the most comprehensive Sitagri solution possible, allowing him to access all the information he needed from a 100% web desktop version, a mobile version (iOS and Android) as well as an Excel Add-in.

RESULT
The Sitagri Infinite solution has enabled our client to manage his risks by learning about everything that affects his ecosystem, allowing him to have a clear vision of his position and to make the best purchasing and/or sales decisions in a complex and stressful universe that requires him to have the utmost confidence in the tools he uses every day.
sitagripro
Our client, a cocoa trader, needs powerful content to establish a clear view of markets. To establish his feel for the market, he needs to know what happened the previous day, about boat positions and of course major international tenders. With SitagriPro Infinite he can organise his screens to get an overview of all the indicators he needs. He can also compare physical prices to future markets by incorporating external variables.
Built-in calculator
He needs powerful tools to track his real time position by integrating multiple variables (options, delta, volatility). He sometimes needs to talk to experts about a simple or complex hedging strategy. In SitagriPro Infinite he uses our built-in calculator to view a Cocoa Arbitration widget. He also has the option to integrate his own personalised formulas and stack the results.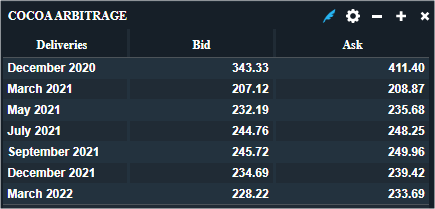 This client is looking for powerful tools to track his real time position in by integrating multiple variables (options, delta, volatility). He sometimes needs to talk to experts about a simple or complex hedging strategy.
Charting tool
For our client it is necessary to be able to use a powerful and customisable graphic tool. SitagriPro Infinite offers a wide range of possibilities including different types of visualisation and more than 120 studies and technical plots. The availability of data is an important element for our client. At any said time, he needs to display the historic of Futures, cash prices, spreads, or personalised calculations. He can then easily export these graphs and include them in market reports or share them with his colleagues.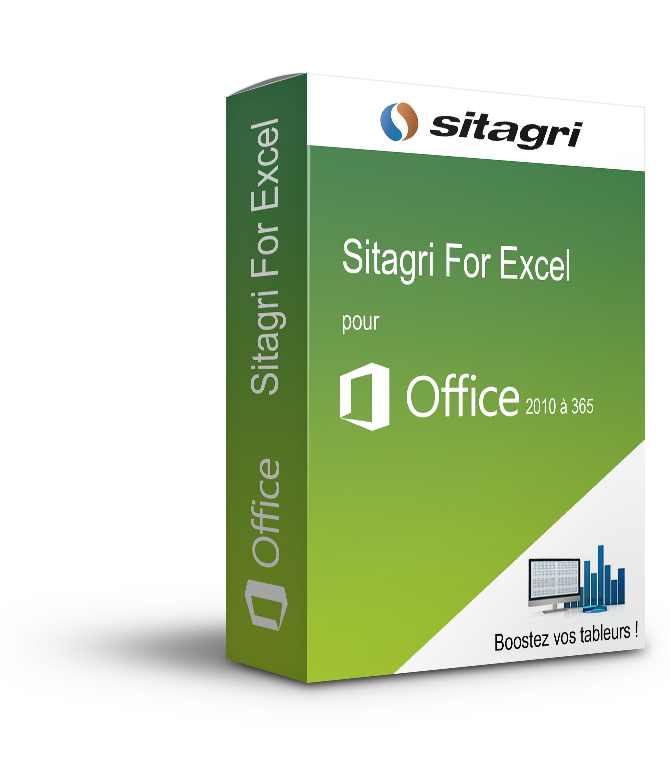 Your Augmented Excel spreadsheets
Our client needs to optimise his pricing, monitor his positions or his Profits & Losses in real time. Using our Excel plugin, our user can automate spreadsheets, track options, physical markets, calculate margins, freight and currency forwards. All data available in SitagriPro Infinite can be accessed via Sitagri For Excel.
Your travel companion
To view market closings from home or to monitor markets while travelling, our client needs a fast, data-efficient mobile solution. The SitagriMobile Infinite application gives him access to real-time quotes and news as if he were in the office. He can manage his market quotes pages easily with SitagriMobile Infinite portfolios.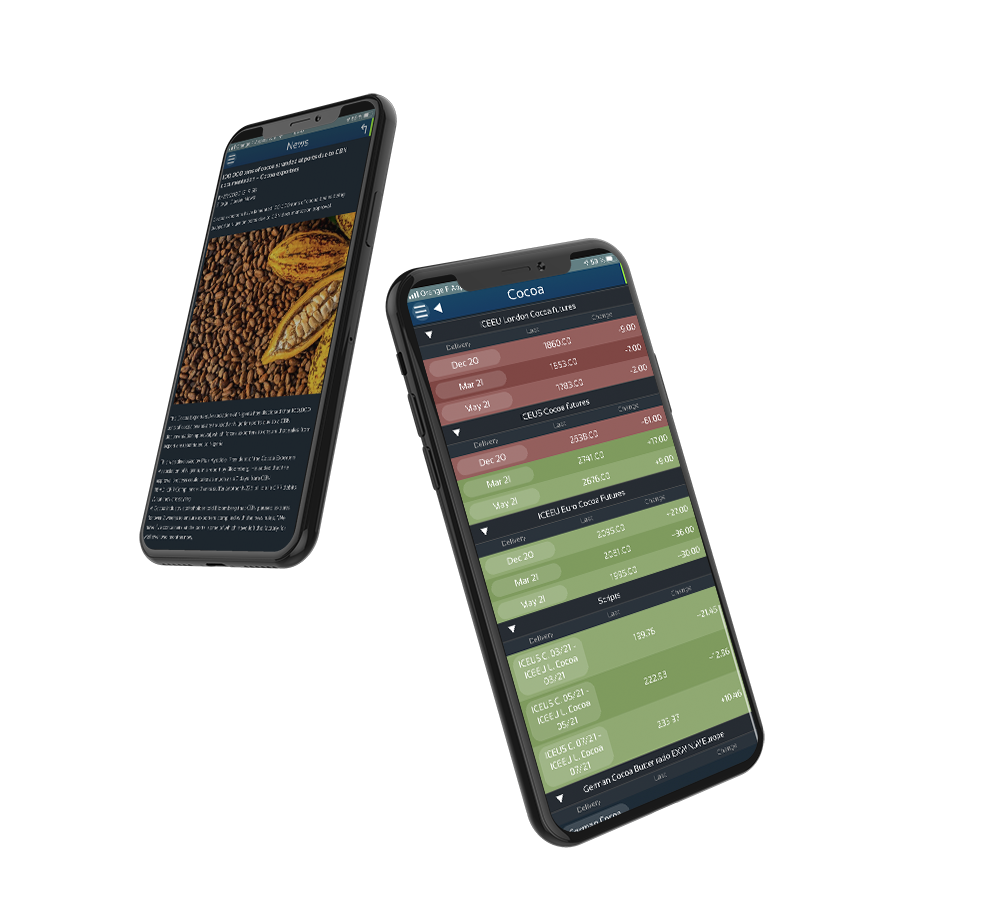 WANT TO DISCOVER THE SITAGRI UNIVERSE?
Test our solutions free for 15 days.
THEY TALK ABOUT us BETTER THAN WE DO!