OPPORTUNITY
The purchasing manager of an industrialist who manufactures 300,000 tonnes of feed needs to track his margin in real time and must optimize his purchases of cereals and soybean meal as a priority. It might as well be a broker with identical needs.  

SOLUTION
We have offered our client a Sitagri solution to best meet his expectations including Sitagri platform and our daily forecasts on Euronext and CBOT.

RESULT
Sitagri has enabled our client to optimize his purchases in meals and grains, optimize his coverage on the Matif, the CME and on currencies while following his level of coverage in commodities on a daily basis, in a simple and fast way. 
SitagriMobile
When he is out of the office, our client wants to keep a link with the markets. SitagriMobile allows it to track markets in real time, view news, read Sitagri Market Report analytics and learn about trends.
 SitagriMobile offers a simple and user-friendly interface where it can organize its favorite products into customizable portfolios.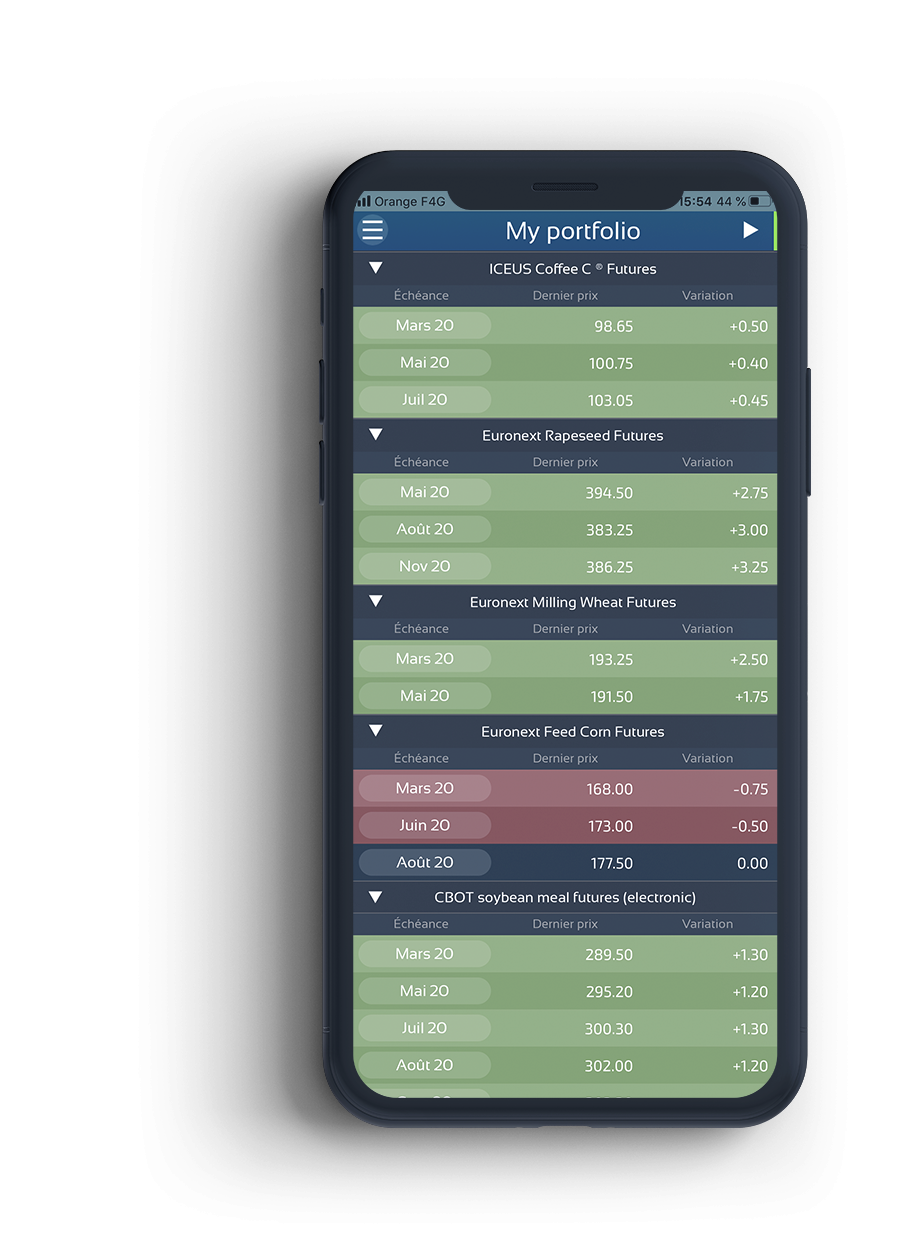 WANT TO DISCOVER THE SITAGRI UNIVERSE?
Test our solutions free for 15 days.
THEY

 
TALK ABOUT
 

IT BETTER THAN WE DO!