MEDIA

OPPORTUNITY
A publishing company that publishes information, analyses and prices on hundreds of raw materials was keen to provide these customers with reliable, high-quality information. It wanted to address an expert clientele in certain niche markets such as durum wheat.

SOLUTION
Our teams helped him choose the best solution in terms of content and technology. Through the Sitagri API we deliver hundreds of physical prices, daily information and our indices from Sitagri Index Services, our AMF-regulated index department.

RESULT
Our client has gained market share over these competitors by offering relevant, unique and reliable content.
our value proposition
sitagri API
Integration of Sitagri content on a website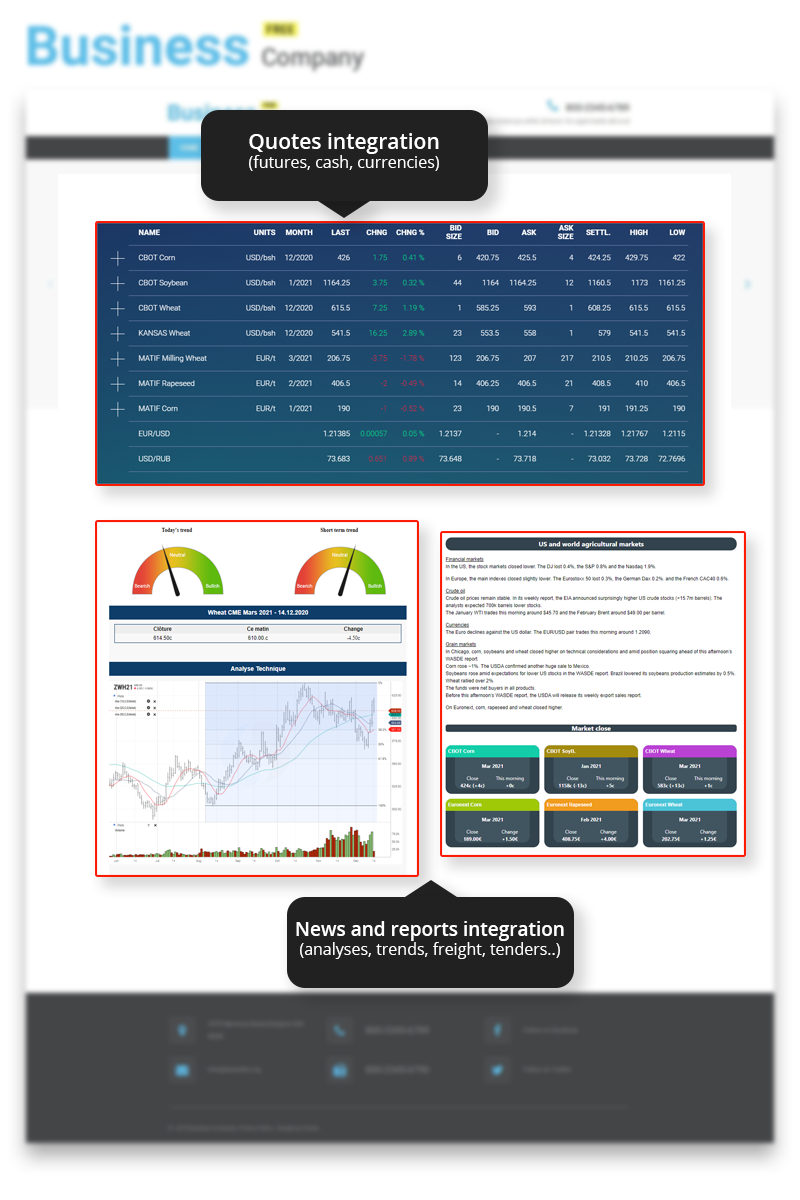 NEED INFORMATION ON SITAGRI CONTENT?
THEY TALK ABOUT us BETTER THAN WE DO!