SITAGRI, FINANCEAGRI TRADE MARK
We are not only empathetic, but also facilitators and creators. Since the early 2000s, we wanted to generalise access to agricultural information on Internet by bringing transparency to an ecosystem that was not ready to accept it. 
This is how the Sitagri real-time information platform was born. We work for the first and second raw material processing sectors of agri-business sector of the first and second processing of the raw material as we have the same values
Our goal is to deliver reliable and quality content with the widest and most comprehensive coverage possible. Sitagri Infinite, our information platform, accesses the international cash market, derivatives, options and spreads of major international agricultural exchanges. On the content side, Sitagri Infinite is powered by several news agencies and we publish, among other things, expert reports, statistics, weather reports and logistics. 
For nearly 20 years, we talk with the key players in the agricultural and soft markets sectors to come up with the solutions for the future.  
From the beginning, we have provided members of our ecosystem, products and services to facilitate access to information by optimising decision-making time.  Creating and growing with our employees, customers and partners can only be done if we share the same values: passion, innovation, integrity and responsibility.
In early 2020 we decided to go even further. After several years of thought and introspection, we realised this: the information world is changing. Obviously, many sectors were in the same place, thinking up their next step. Our mission is to help them as best we can with our heart, our history, and our experience. It was, in many ways, a whole new start but also the next step of our journey. A new page is being written. 
To help these sectors in need of tools to manage their price risk, we had to obtain the status of administrator of Benchmarks from the European financial market authorities.
On 14 April 2020, we received approval from the Financial Markets Authority (AMF) as a director of benchmarks under the guidelines set by the European Securities and Markets Authority (ESMA). By positioning ourselves as a director of benchmarks, we become the unavoidable intermediary in offering high value-added indices to stock exchanges and become those who enable the creation of new derivatives in accordance with European regulations.
sitagri,
financeagri trade mark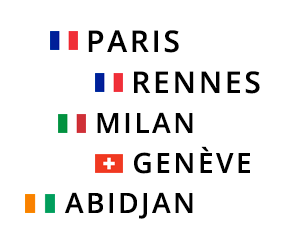 OUR OFFICES
PASSION
Passion drives us every day.  It is an essential value that allows us to constantly push our limits and show enthusiasm for our daily work.  Our dedication to our business and our customers makes us unique. Our passion constantly pushes us towards excellence and we always give our best. We work together for a common goal.
INTEGRITY
Nothing can be done without integrity. The history of our company has been crafted by people of different cultures, historical backgrounds, and nationalities. Results are what we work for on a daily basis but that can only be done with respect and trust.
INNOVATION
Innovation is one of our founding values. It is part of our DNA. We live in a world that requires regularly rethinking our methods, our approach, without ever losing sight of our values. We encourage initiative and creativity. We provide a technological and digital response in a sector forever questioning itself. The answer to tomorrow's challenges will be technological yet we cannot lose the age-old values of the agricultural world. 
RESPONSIBILITY
We keep our promises and fulfil our commitments, we know your businesses values, ours are the same. Our services are always of the utmost quality. One of our core values is how reactive we are to your needs. We see this as one of the most significant ways to succeed.
THEY

 
TALK ABOUT
 

IT BETTER THAN WE DO!